Enhancements and Add Ons for your stay
There is something for everyone at Love Ridge! Enjoy an experience to remember while staying in our Blue Ridge Parkway cabins and vacation rentals. If you have not yet made your reservation, you can add these at the time of booking. Advance notice may be needed for some items, so book early.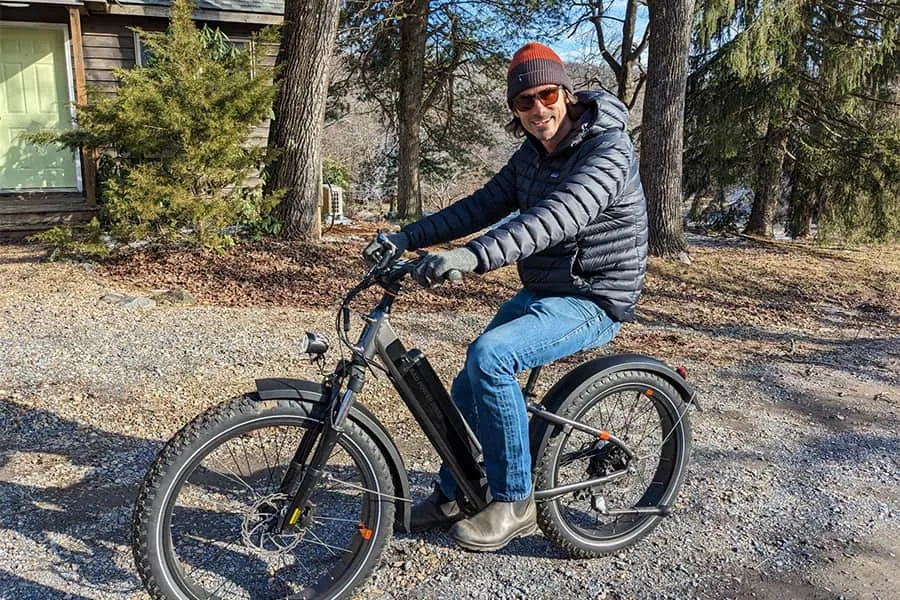 Price: $65
Cruise the Blue Ridge Parkway or find a refreshing swimming hole. Package comes with a guide to all our favorite destinations within e-biking distance of Love Ridge.
Borrow our E-Bike
Helmet
Guide to our favorite destinations
Night Skies Romance Experience
Price: $70
Enjoy the starry nights at Love Ridge with your special someone. Surprise them with this romantic experience.
Chilled bottle of local sparkling wine
Silk rose petal decoration
Flickering votives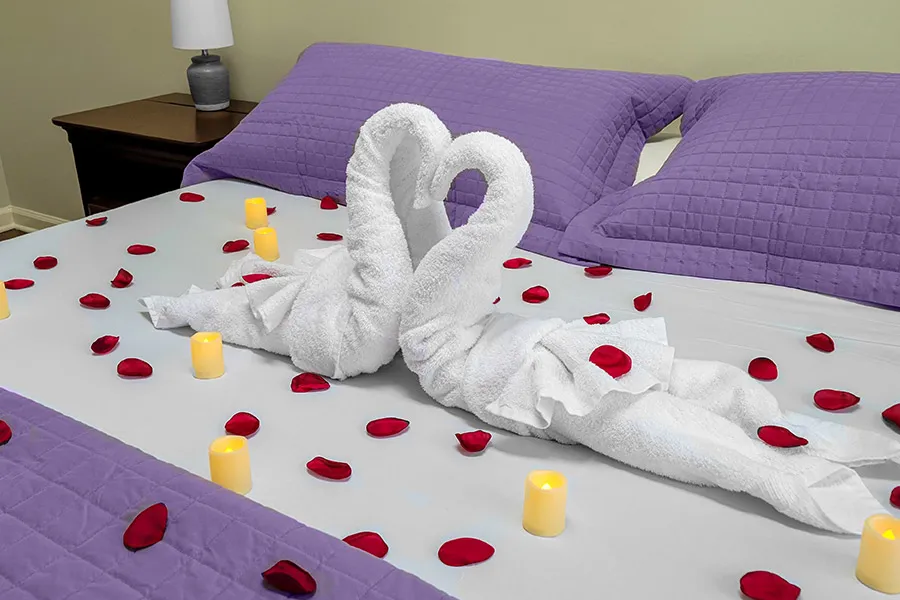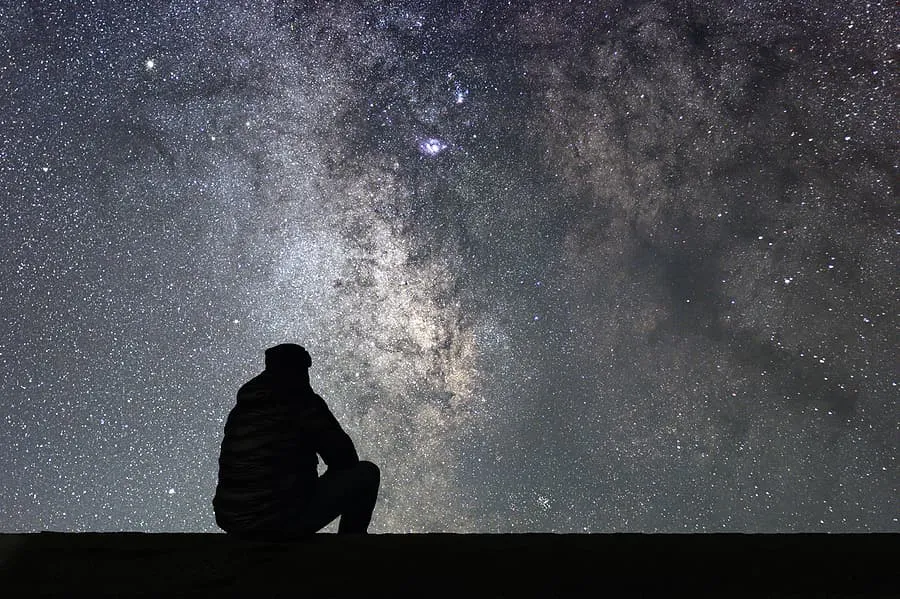 Price: $60
Stay at Love Ridge and enjoy the delights of viewing the night sky with little ambient light. This Package is perfect to take in the night skies for an evening of family fun.
Borrow our stargazing kit including special binoculars, star map, star guide and flashlight
Two bags of popcorn
Information on prime stargazing locations along the Blue Ridge Parkway
Handmade cheese or meat lasagna from Mona Lisa Pasta. Cooks from frozen in 1 1/2 hours. We'll leave it in your fridge for you. All you have to do is pop it in the oven!
Serving size option for 2 people, or for 10 to 12 people.
Price: $18 – $80
When you're away from home, sometimes all you want is a taste of something familiar. Get all of your comfort snacks delivered to your cabin with our Snacks package which includes a variety of favorites like popcorn, cookies, chips, and more.
Price: $30
A great outdoor experience is never complete without a beautiful sunset view, warm bonfire, and s'mores. Enjoy this tradition with your family to create an experience they will never forget. Add this to your reservation and a Hot Cocoa & S'mores kit will be waiting at your cabin.
Price: $35
Hikers know that for every mile walked on the Appalachian Trail, they will need to rehydrate and nourish themselves accordingly. We offer an On-Trail Replenishment Package which includes light-weight foods with high protein and caloric value. Enjoy these tried and true favorites of the hiking community.
Price: $40
Enjoy a bottle of Gabriele Rausse's Turk Mountain Malbec paired with Criolla Dark Chocolate made by Gearharts Chocolate.
Price: $35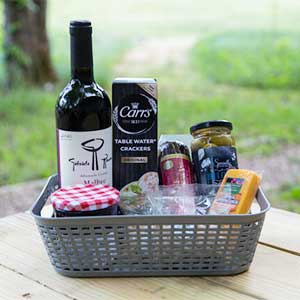 Discover Virginia in the comfort of your cabin with our DIY Charcuterie Kit. Complete with a bottle of locally-made wine. Our DIY charcuterie experience includes premium cheese and meat, stuffed olives, crackers, Virginia peanuts, and gourmet preserves.
Price: $65
Discover Virginia's "Brew" Ridge with a sampler of spectacular local brews. Curated by Love Ridge staff, our variety pack of locally brewed craft beers includes favorites like Basic City, Bold Rock, and more. Products rotate seasonally, so your mix-and-match 6-pack will vary each time you order. The package includes premium meat, cheese, crackers, and Virginia Peanuts.
Price: $65
Made locally by 'The Pie Guy' in Charlottesville, VA. Choose from:
'Hometown Apple Pie' – fresh green apples, sugar, and spice
'The Cali' – a delightful breakfast pie made with sautéed spinach, goat cheese, and free range eggs
'The Northeastern' – savory pie made with Halal Chicken and mushrooms in a Dijon cream sauce
Price: $7
10-pound bag of Charcoal, ready for your grilling needs!
Price: $20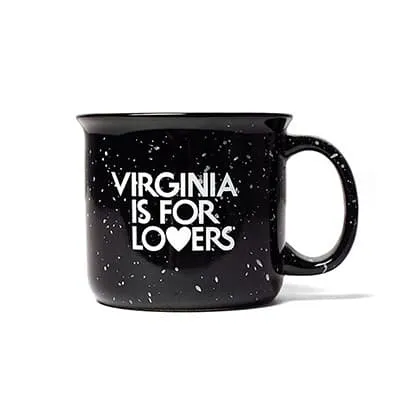 Enjoy a cup of Joe on cool spring evenings with this classic campfire mug. Or maybe you'd rather indulge in a rich hot chocolate on a crisp fall night. No matter the occasion, this 17oz ceramic mug is the perfect vessel.
Retro granite design
Meets FDA requirements
Hand wash recommended
Approximately 3-1/2″ high
Features the Virginia is for Lovers® logo
Price: $19.99